Appliance Repair in Littleton, CO

Littleton is known for its beautiful landscapes and friendly people. It's known for exciting features like our very own Littleton Museum and beautiful landmarks like unique and charming Hudson Gardens. It's known for hardworking people who can't afford to slow down their day for a broken appliance. That is why Littleton residents turn to us for appliance repair, and that is why you should do it as well. Our customers are looking for the best repair service for their appliances, and that is what they will get from us. Call us right away to find out how we can help solve your appliance problems! We're the #1 appliance repair company in the area, and we want you to find out why.
Your appliances keep your family life going smooth. They help your business run efficiently. You can't afford to put your family or your business into the hands of just any old appliance company. That's why you can turn to us, Denver Appliance Repair Service, for any appliance repair needs in the Littleton area. Your neighbors, coworkers, and friends have come to trust us over the years, and when you have an appliance problem, you can trust as well. Just give us a call at
(303) 333-5170
and we guarantee you won't be disappointed with the service you receive!

Fast Service
One of our professional technicians will show up on time with the right tools, equipment, and knowledge to fix the problem with your appliance quickly.
Original Parts
We use only original parts to perform commercial appliance repairs. High-quality replacement parts help your appliance last longer and keep it running smoothly.
Competitive Pricing
We offer very competitive pricing. If you find a lower price just bring us the written estimate and we'll beat it by 10%. We also offer discounts to seniors and military vets.
Free Service Call
If you decide to proceed with the repair, the service call fee will be credited back towards the cost of your repair. If you decline our estimate and do not move forward with the repair, you are still responsible for the diagnostic fee.
Same-Day Service
We offer same-day appliance repair service at no extra cost. Call us and we will send the tech right away!
Warranty On Parts & Labor
We guarantee the quality of our work with a 30-day labor warranty & 90-day parts warranty.
Professional Service
We have helped hundreds of customers with their appliance fixes for 20 years. We have vast experience and skills to keep your appliances running smoothly.
Attentive and Friendly Staff
Our attentive and friendly staff will help you to schedule a service appointment at the time that fits best for you.
Appliance Repair Services We Offer
We offer Littleton residents all of the appliance repair services they need, no matter the size or type of the problem.
We work on all residential brands that are widespread in the USA. Additionally, we offer commercial repair service. If you have an old or rare brand feel free to call us and confirm it with us directly.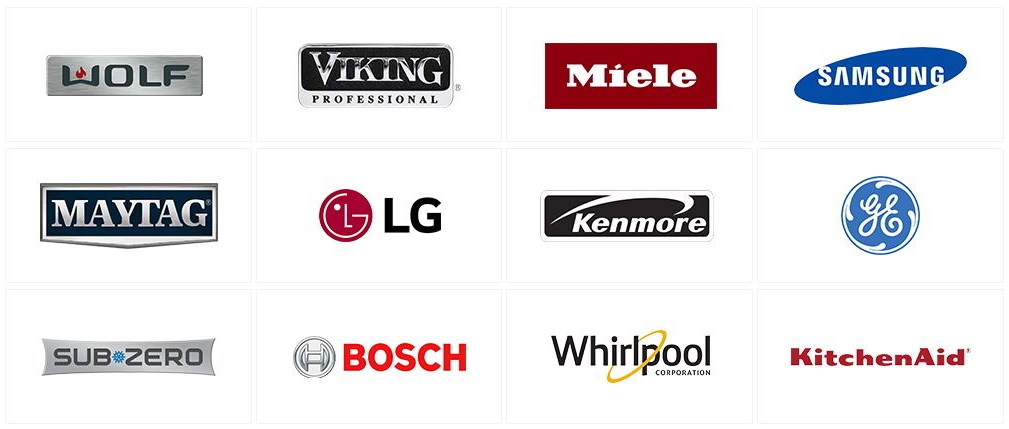 What Our Customers Say About Our Service